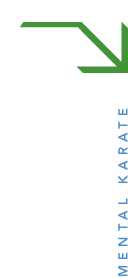 For just $975, your entire school can access Mental Karate. Here is a demo of the online system with founder Mawi ASgedom
For a one-time payment, you can lease MK Digital for a year, and gain access to:
Online accounts for every staff member and student. Staff and students can use accounts to access all MK materials digitally and to track actions.

Digital copies of the Leader Guide and Student Journal (32 lessons total, complete with discussion points, classroom activity suggestions, and engaging stories). Files are in PDF format and can be printed or read online.
Audio recording of Of Beetles and Angels: A Boy's Remarkable Journey from a Refugee Camp to Harvard read by author Mawi Asgedom. (Available only on MK Digital.) Listen to a chapter now.
Unlimited online access to Nothing is Impossible, four 25-minute inspiring speeches by Mental Karate founder Mawi Asgedom.

Limited to one site. (1 school or 1 campus of a youth organization) Contact us to purchase district wide or for a large network.
Price: $975 per site (school or location).
Lease is for 1 year. Individual subscriptions are not sold.